Millirad low power tilt sensor
The Vectory Sensor Systems Millirad is a low power subsea tilt sensor / inclinometer, ideally suited for accurate long-term monitoring of subsea installations.
Extreme low power
The Millirad has been designed with extremely low power consumption in mind. All electronics within are state-of-the art, low-power chips, using the newest technologies to bring the total power of the system down to an amazing 10mW at a 1 Hz output rate.
When the tilt sensor is not outputting data, advanced logic automatically detects unused parts of its circuitry, and disables it to save on power. Therefore, power consumption can even be lowered further for lower output rates.
Built for battery-backed applications
The Millirad tilt sensor accepts a very large range of input voltages, ranging from as low as 4V to 60V. This allows it to run on a large variety of battery packs without any power conditioning.
With its low power consumption, the unit can run for 4 months on just 4 AA batteries.
Optionally, the Millirad can be supplied with an internal battery pack which can also be used to power external devices such as a subsea display.
A variety of industry-standard output strings are available from the sensor, such as CDL MiniTilt, TSS1, as well as a proprietary string outputting all values of interest from the Millirad. Custom strings are also available on request.
Accurate
Although the Millirad tilt sensor has been designed for extremely low power consumption, the internal sensing elements are still the highest-accuracy MEMS available on the market. The Millirad keeps a very high accuracy of 0.1 degrees regardless of power consumption.
If even higher accuracy is needed, we offer the Microrad subsea tilt sensor. This sensor has a higher power requirement but a higher 0.05 degree accuracy.
The Millirad tilt sensor / Inclinometer can be supplied with optional extras such as: Data logging functionality Internal battery
Full Specifications
Range: +/-30° roll and pitch
Accuracy: 0.1° roll and pitch
Power consumption: 10 mW @ 1 Hz output rate
Weight: Less than 0.5 kg
Housing size: 93 mm, Ø 62 mm
IP68 topside or 3000M subsea rated housing
Resolution: 0.01°
Maximum update rate: 10 Hz
Output interface: RS232
Output formats: TSS1, CDL MiniTilt, PVEC-URAD, custom
Applications
Markets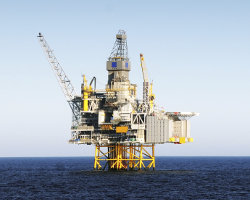 Oil and Gas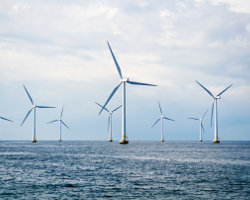 Renewables