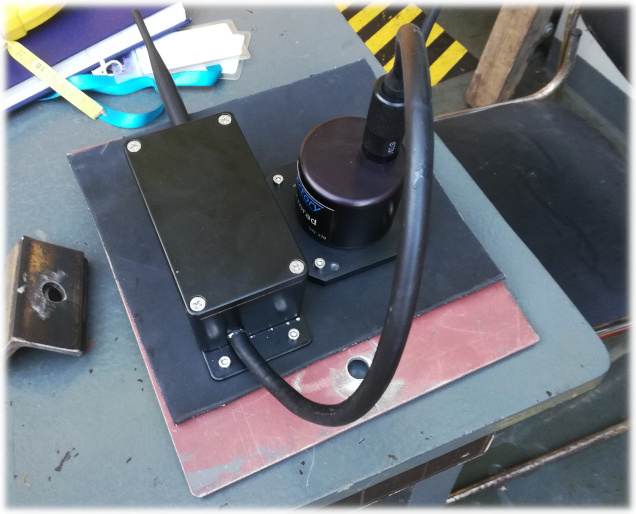 Testing the Microrad inclinometer
Standard ruggedness tests of electronic equipment includes vibration tests, temperature cycling and shock tests. The purpose of these tests is to validate the robustness of these products under the environments in which they are to operate. The Microrad inclinometer has had a range of tests conducted, such as:
Drop tests
Vibration tests
High temperature test
Temperature cycling
Vibration tests were conducted in a laboratory setting, with a precision shaker table. Both shock tests, and vibration frequency sweeps were conducted. The table did several tests of 1000 long duration shocks (2 - 11 ms) of up to 75 Gs. In all the tests, the Microrad kept well within the roll and pitch specifications stated in the datasheet.
To test the sensor under higher shocks, drop tests were conducted, where the sensor was dropped from about 1 meter with a guide rail onto a metal plate. More than 130 drops from 1m were done, with no significant impact on the accuracy of the sensor.
To test the performance of the sensor under high temperatures, and to make an estimate of long-term stability of the sensor output, High-temperature baking (HTB) tests have been performed. The sensor was subjected to an elevated temperature of 80 degrees C for a period of 8 days. Also here, the sensor stayed well within specifications.
Test reports from all these tests are available by contacting Vectory Sensor Systems.
To take the testing further, we teamed up with a leading offshore construction / heavy lift company and mounted a couple of sensors directly to piles. We logged roll and pitch data while the pile was being driven into the seabed. Data was logged wirelessly by an early prototype of the MiniRSM while the sensor was being driven.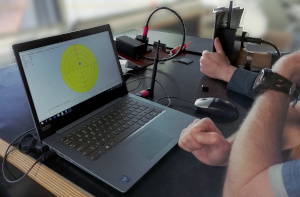 Teaming up with a leading offshore construction company, we mounted the sensors to a metal frame, which was then welded onto piles. We also mounted a prototype of our MiniRSM to wirelessly stream the pile inclination to the bridge, as well as to supply power to the sensors during the operation.
After the operation, the results were compared to a Fugro Inclinocam with good correspondence.
Only one of the MiniRSM prototypes survived during piling. The surviving MiniRSM was destroyed due to water ingress (which was expected as it only had an IP68 rating).
Both Microrad sensors fully survived the operation.
The sensors were run through a full recalibration procedure 1 month after the operation and revealed that not only had they survived, but they had only shifted 0.1 degrees from their original calibration. Although this is out of their original 0.05 degree specification, it is still an attest to their extreme ruggedness.
Get in contact to know more about the Microrad or the MiniRSM wireless bridge.